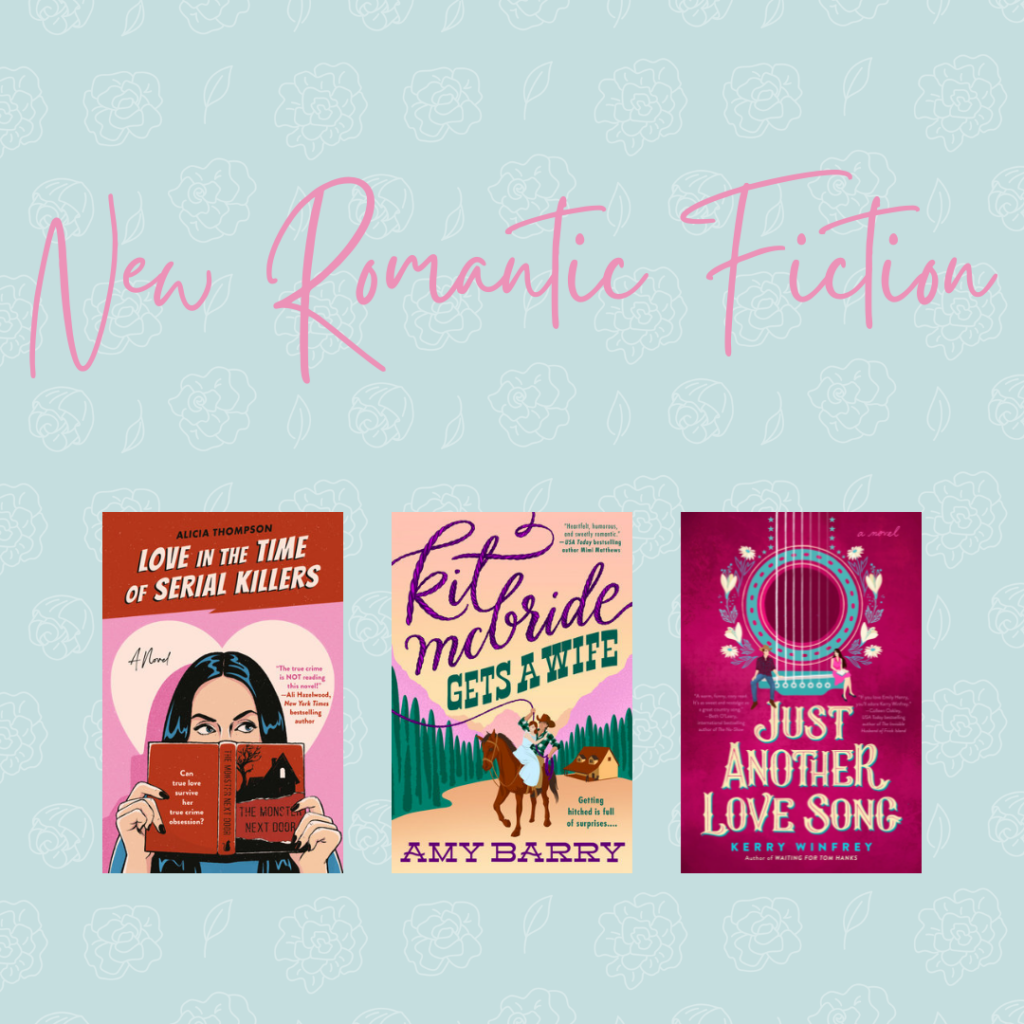 Love in the Time of Serial Killers by Alicia Thompson- Convinced her new neighbor is a serial killer, a true crime enthusiast is surprised to discover he is a kind person and develops feelings for him. To place a hold go HERE!
Just Another Love Song by Kerry Winfrey- Former high school sweethearts get another chance at love when they are coerced into planning their hometown's street fair. To place a hold go HERE!
Kit McBride Gets A Wife by Amy Barry- Junebug, tired of taking care of her adult brothers, puts an ad in the local paper to find each of them a wife. To place a hold go HERE!