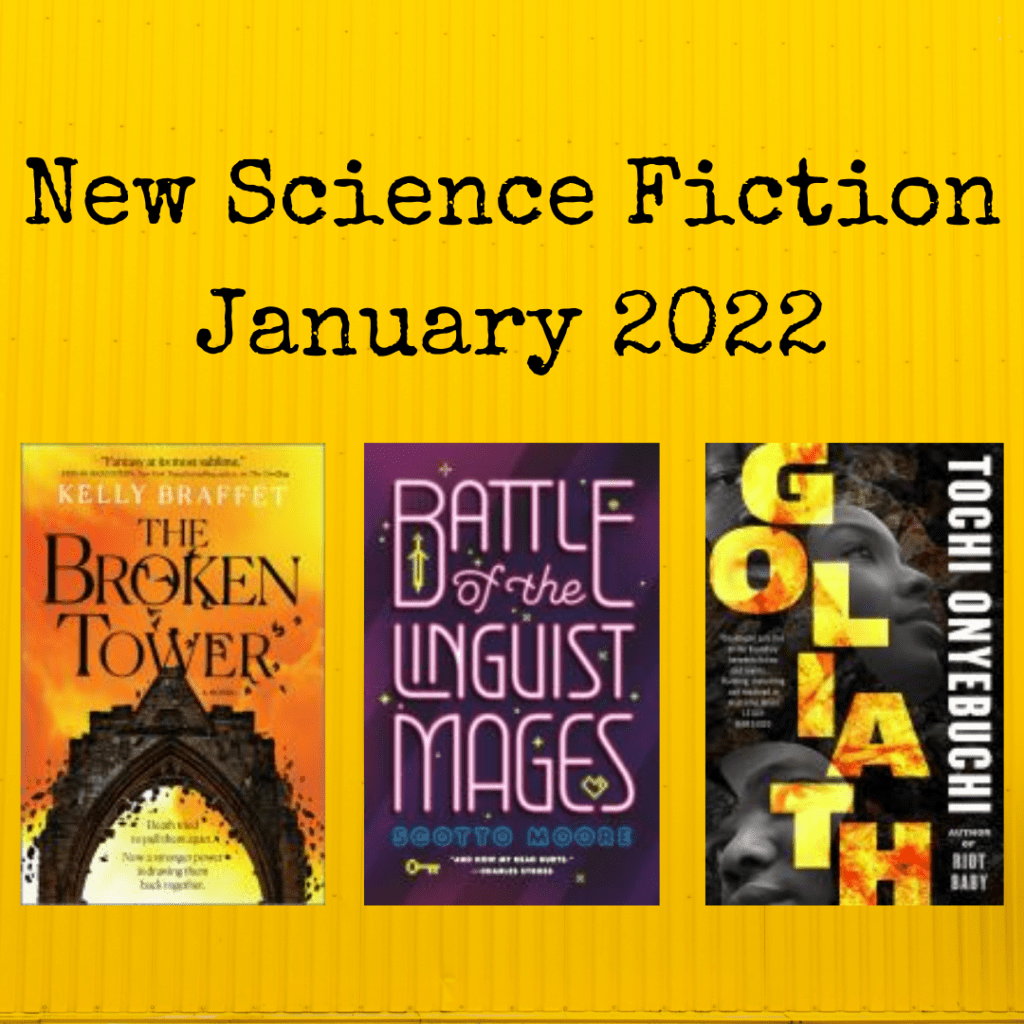 Battle of the Linguist Mages by Scotto Moore- Isobel, a well-known virtual reality game player, becomes the target of a protest movement and must choose a side. To place a hold go HERE!

The Broken Tower by Kelly Braffet- In the 3rd book in the "Barrier Land" series, Judah, having thought she was free for the first time in her life, is being chased and must use her newfound magical powers to rescue her foster brother. To place a hold go HERE!

Goliath by Tochi Onyebuchi- Various stories woven together to present earth in the 2050s, a planet in the midst of ruin where the poor remain while the rich have moved to space. To place a hold go HERE!