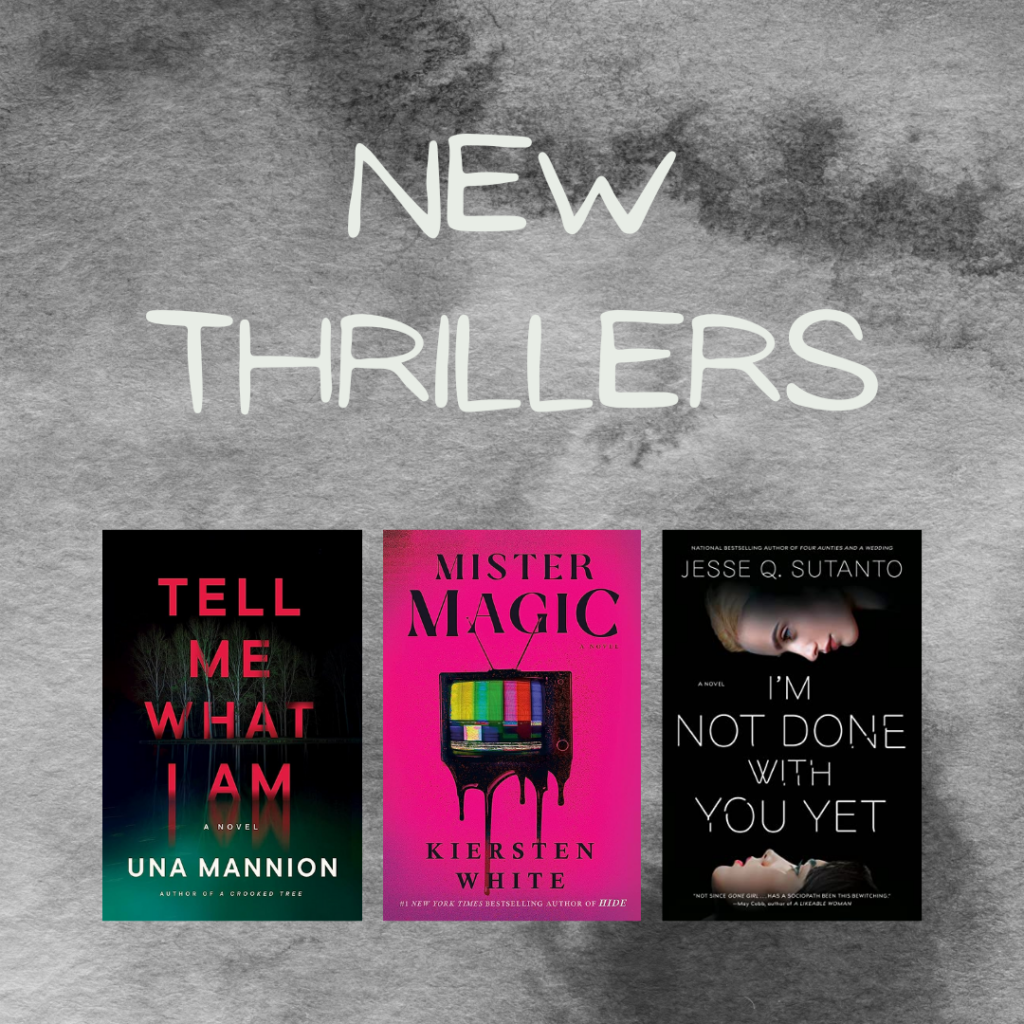 Tell Me What I Am by Una Mannion- Nessa and her niece Ruby work together to solve the mystery surrounding the disappearance of their sister / mother, of whom they suspect the husband to be the culprit.
I'm Not Done With You Yet by Jesse Q. Sutanto- An unhappy young woman whose best friend disappeared years ago is surprised to find her missing friend on the New York Times bestsellers list.
Mister Magic by Kiersten White- A group of former costars are brought back together with sinister intentions 30 years after their beloved children's program tragically went off air.