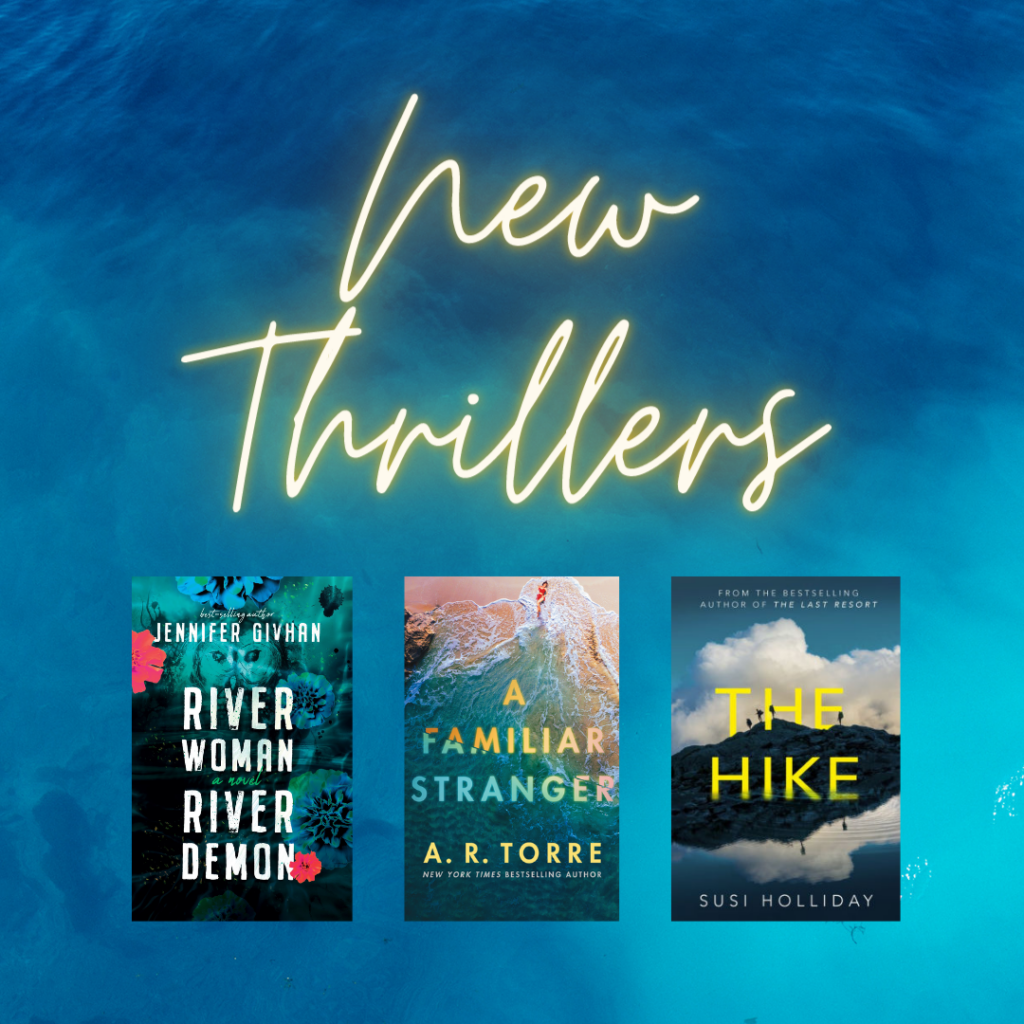 River Woman, River Demon by Jennifer Givhan- Confused and fearful as her husband has been taken into custody for murder, Eva must use magik to contact the victims and figure out what happened. To place a hold go HERE!
The Hike by Susi Holliday- Sisters Cat and Ginny go for a hike with their husbands and become suspicious they are being followed. When only two hikers make it down the mountain, they are questioned by the police, the details of their stories not adding up. To place a hold go HERE!
A Family Stranger by A.R. Torre- Bored with her life, Lillian starts an affair with a man named David and assumes a new identity, only to find she is not the only one doing so. To place a hold go HERE!