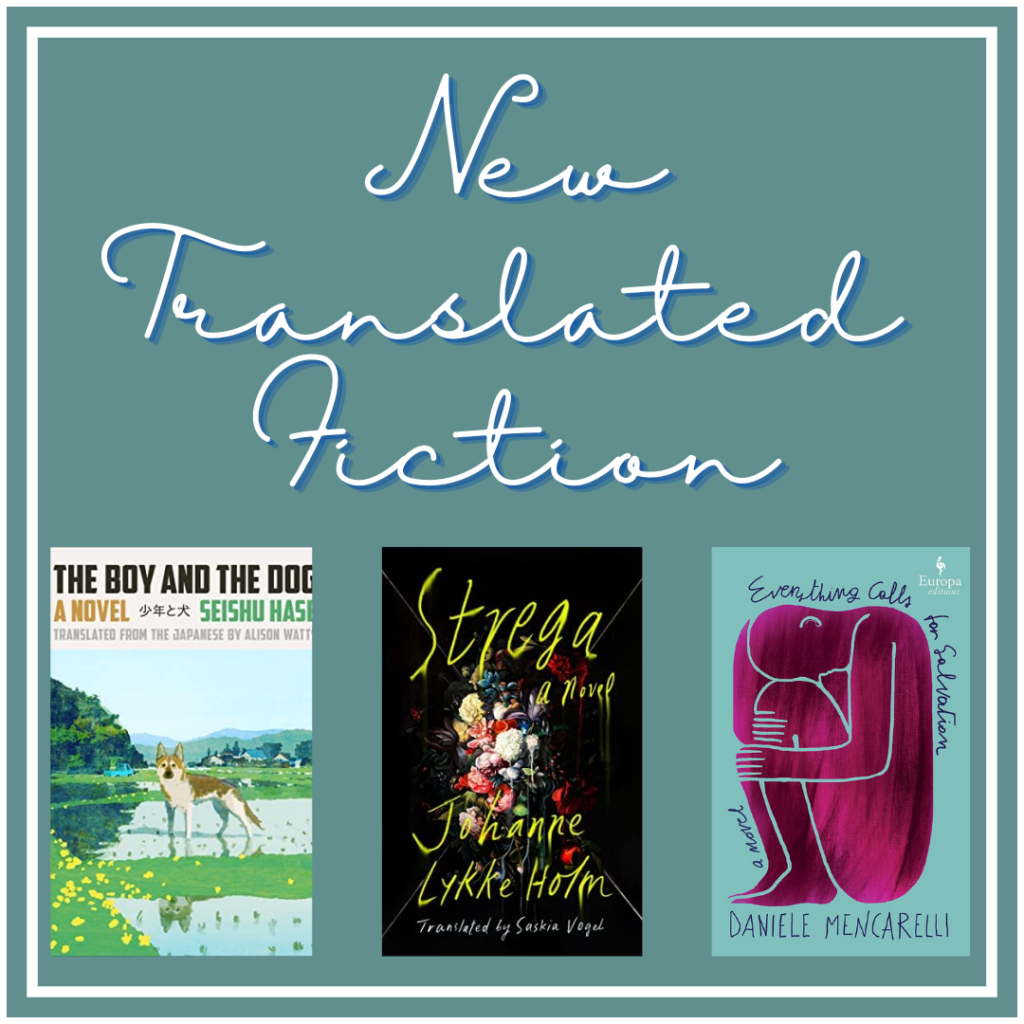 Strega by Johanne Lykke Holme (Translated by Saskia Vogel)- A group of young women employed by the Olympic hotel in the fictitious town of Strega take comfort in their friendship when one of them suddenly disappears. To place a hold go HERE!
The Boy and the Dog by Seishu Hase (Translated by Alison Watts)- Being separated from his owner after a natural disaster, a dog named Tamon sets out on a five year journey to reunite with them, bringing happiness to those who care for him along the way. To place a hold go HERE!
Everything Calls for Salvation by Daniele Mencarelli (Translated by Wendy Wheatley)- A young man spends a week in a psychiatric ward after a violent outburst. To place a hold go HERE!