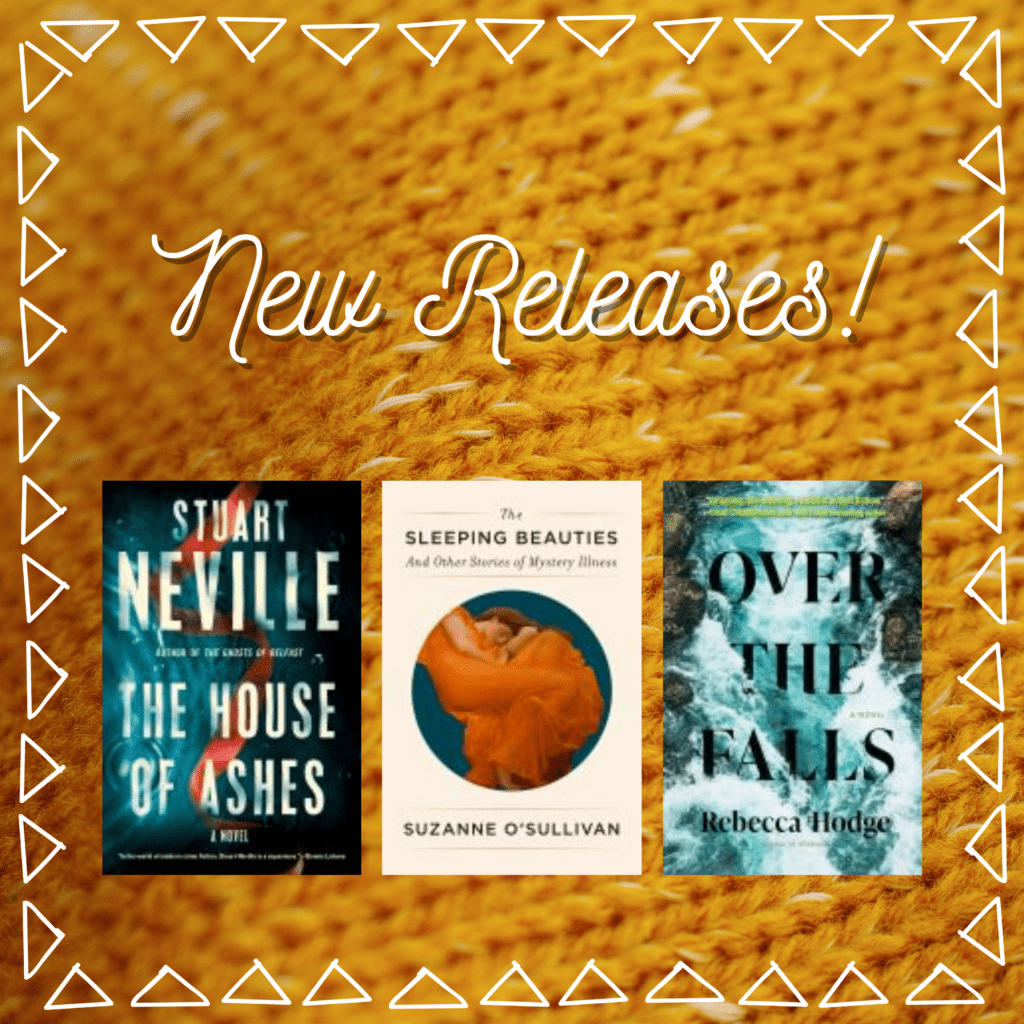 Check out these new titles that currently have no wait list!
The Sleeping Beauties And Other Stories of Mystery Illness by Suzanne O'Sullivan
Synopsis: Author Doctor Suzanne O'Sullivan travels the world and tries to gain a better understanding of geographically isolated medical incidents and the mass hysteria that can result. To put on hold go HERE!
Over the Falls by Rebecca Hodge
Synopsis: Fourteen years after a dispute ruins their relationship, Bryn's sister Del goes missing. Along with Del's son Josh and Carl, a man from both women's past, Bryn sets out on a journey to find her sister. To put on hold go HERE!
House of Ashes by Stuart Neville
Synopsis: Secluded from society after being relocated by an abusive husband, Sara meets an older woman who claims to have lived in the same house. Bonding over their shared trauma, Sara uncovers the mystery around the house and finds the courage to call out her husband's behavior. To put on hold go HERE!