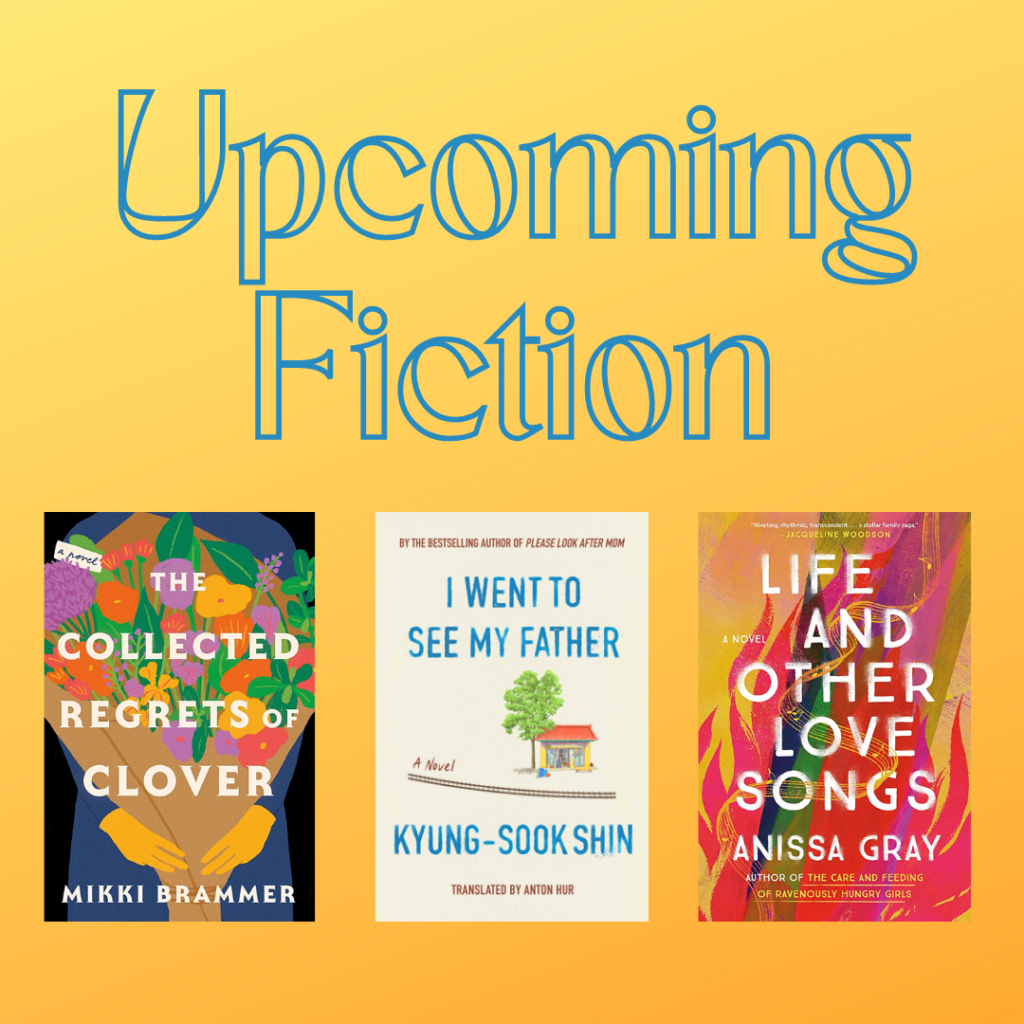 The Collected Regrets of Clover by Mikki Brammer- Clover, a young woman who helps dying people through the final stages of life, goes on a road trip with an elderly woman looking for lost love.
I Went to See My Father by Kyung-Sook Shin (Translated by Anton Hur)- When her daughter passes away in a tragic accident, Hon returns home to her father in Korea to help care for him. While there, she learns about her father's life and her family.
Life and Other Love Songs by Anissa Grey- A mom examines the events of their life with her daughter after her husband disappears.