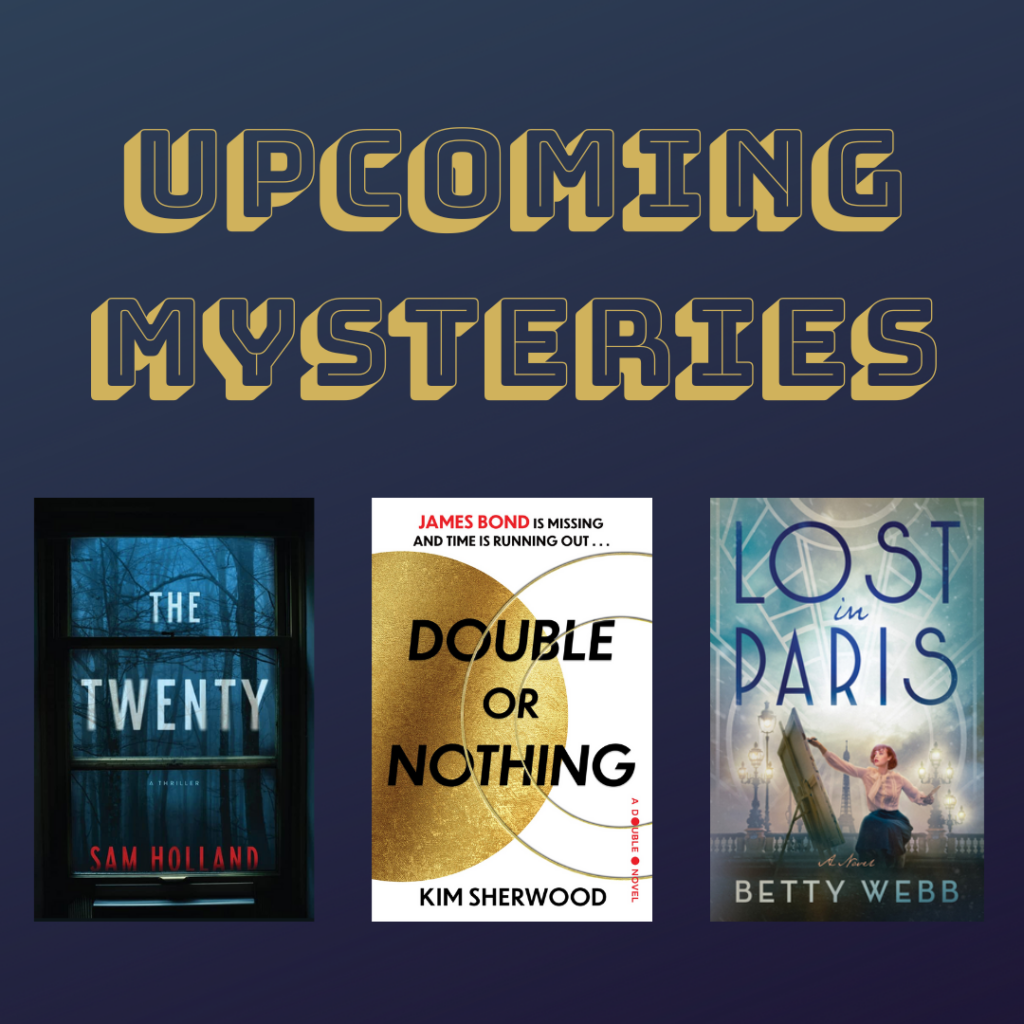 Double or Nothing by Kim Sherwood- Follow a group of new special agents after the disappearance and possible death of James Bond, the trio investigate a billionaire with claims of being able to reverse climate change. To place a hold go here!
The Twenty by Sam Holland- Criminal Investigator Adam Bishop investigates a string of murders that tie back to a case from twenty five years prior. To place a hold go here!
Lost in Paris by Betty Webb- An Alabama debutante who has been sent to Paris by her family gets caught up in a mystery when some of Ernest Hemingway's writings go missing. To place a hold go here!