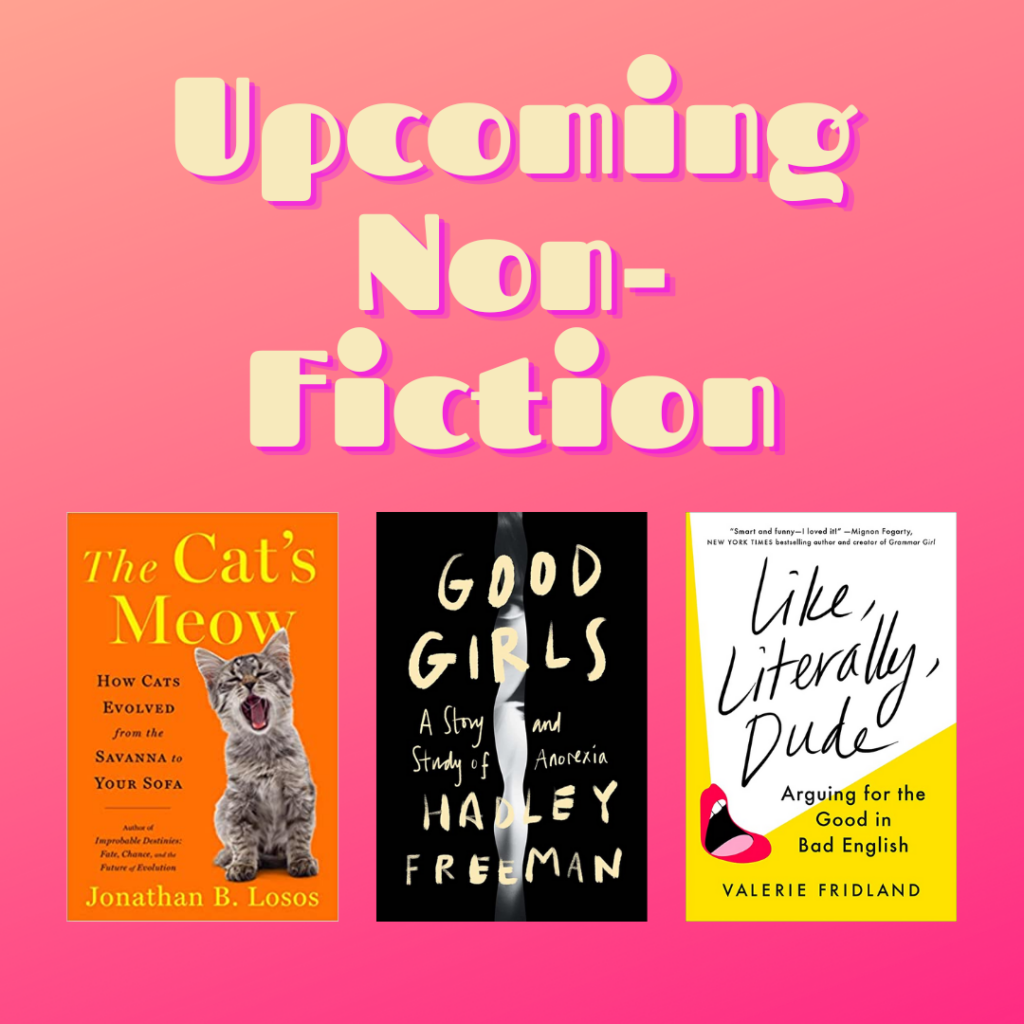 Good Girls: A Story and Study of Anorexia by Hadley Freeman- The author reflects on her decades long experience with anorexia and shares research that has been done in the passing years since her diagnosis. To place a hold go here!
Like, Literally Dude: Arguing for the Good in Bad English by Valerie Frid- A look at the history and evolution of modern English. To place a hold go here!
The Cat's Meow: How Cat's Evolved from the Savannah to the Sofa by Jonathan B. Losos- A look into the lives and history of both domesticated and undomesticated cats. To place a hold go here!