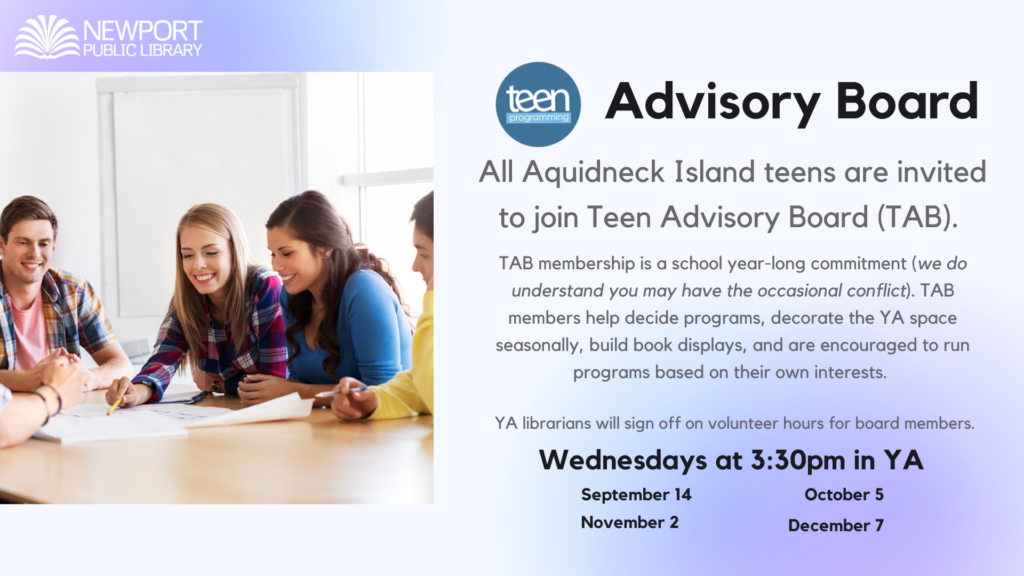 The Teen Advisory Board (TAB) will meet for the first time this school year.
TAB membership is a school year long commitment, though we do understand you may have the occasional conflict.
TAB members decide programming, decorate the YA space seasonally, help build book displays and are even encouraged to run programs based on their own interests, if they wish.
In September, we will be getting to know one another and walking through a fall program line up. Bring your ideas or comment on ours!
YA librarians will sign off on community service hours for board members.