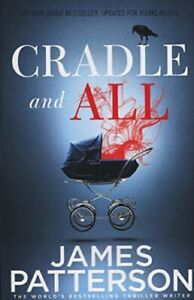 So, I like to read audiobooks as I drive to and from work; which means I sometimes have trouble getting the new stuff. This book, published 21 years ago as far as I can tell, was "hidden" in a list of available YA reads. I've never read James Patterson, but know he is a very prolific author so I figured, why not?
I liked the story very much though I'm sure working in Newport RI helped. It was fun to picture exactly the places he was describing. I do have to admit that Kathleen Beavier reminded me an awful lot of Jaqueline Bovier, also a Newport resident in her youth. This story had a lot of moving parts and many main and supporting characters: 2 teens, 2 priests and 1 nun turned PI. It wasn't hard to follow though and I was definitely surprised by the ending. I would certainly recommend it to teens and lovers of YA lit who like a good mystery with the trigger warning: there is some bullying and a pretty brutal rape scene. They are not, however, the focus of the story.
Kathleen Beavier in Newport, RI and Colleen Galaher of Maam Cross, Ireland are two relatively normal teenage girls; except they are both pregnant … and both medically confirmed virgins! The Catholic Church is in panic mode. They have a secret. 100's of years earlier, "The Blessed Virgin Mary" predicted this exact event and promised one child would be the second coming of Christ the Savior, the other would be the spawn of Satan. So yeah, there's that. Anne Fitzgerald, a former nun turned private investigator, is hired by the Archdiocese of Boston to investigate these immaculate conceptions. She is joined by two priests, one of whom knows the church's secret. And so, we are off on a quest that bounces back and forth between Ireland and Newport trying to determine (1) are they really virgins and (2) which child is which….?
Reviewed by Ms. Becky, December 23, 2022